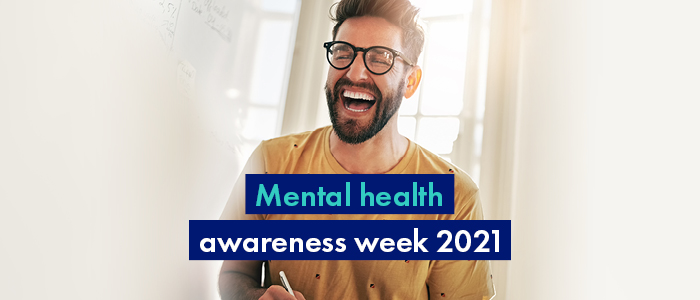 It's so important that we keep talking about our mental wellbeing; every week, one in six of us will experience a mental health problem1. We've gathered some useful tools to help your client conversations.
Your mental health toolkit

Hear from the experts
 
Laura Scarrone Bonhomme gives a first-hand description of the mental health support available.



Top tips for wellbeing support
 
Take a look at five things that can help
look after your mental health at work.



Wellbeing webinars
 
In our webinars, we discussed employee mental health and shared what companies can do to support their employees.
 
Learn more
Top tips
Watch now
 

With Smart Health, AIG customers and their families*, have access to 
one-on-one mental health support at no extra cost.
So there's always someone to talk to.
Find out more






 

 
If you do not wish to receive any further messages, please select this link to unsubscribe.

AIG Life Limited. Telephone 0345 600 6820. Registered in England and Wales. Number 6367921. Registered address: The AIG Building, 58 Fenchurch Street, London EC3M 4AB. AIG Life Limited is authorised by the Prudential Regulation Authority and regulated by the Financial Conduct Authority and the Prudential Regulation Authority. The registration number is 473752.