In the first six months of 2022, an estimated £119.57bn of remortgage opportunities are available -are you taking advantage?
According to data from Barclays and CACI provided in November 2021, there was a significant number of existing residential and buy to let clients who came to the end of their current mortgage deal, and the majority will have originally been introduced to a lender by a broker.
So, the question is why do the majority of product transfer customers make their decision on whether to switch rates direct with the lender?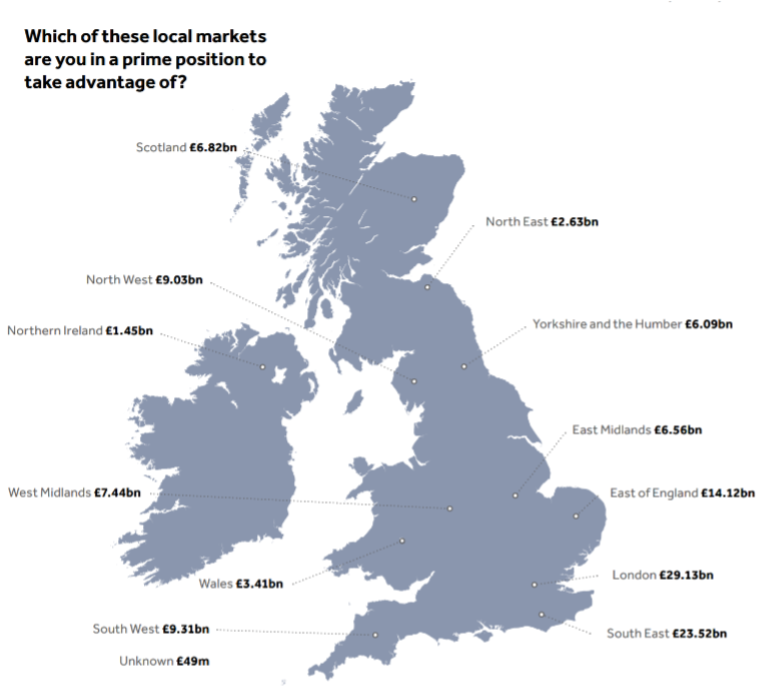 Advisers need to build more proactive relationships with clients based on more frequent communication. Try and avoid having a relationship that is transaction based or reactive to the customer's immediate needs. What that looks like in practice will come down to your own preferences. Some advisers will already be social media savvy and may already have a presence on Twitter, Facebook or another social media platform. Others may prefer to use newsletters and similar communications to keep clients up to date on market developments and news. Don't assume customers will remember you. Unless you actively retain them, customers may go elsewhere when remortgaging.
You have a number of opportunities to contact borrowers every year, whether it's a simple call to remind them of their overpayment facility, for example. It might be by implementing regular financial check-ins with customers to maintain contact and identify where you can add value or even by sending out a "Mortgage Anniversary" card with the offer to review the customer's latest financial position.
Of course, there is always social media, because it allows you to reveal your personality, as well as more about what your brand stands for. That 'behind the scenes' feel can be a powerful tool in reinforcing positive messages to customers who've previously come to you for mortgage advice. It's so important to be present and consistent on social media. To create and maintain a profile, and to build and engage a base of followers, you need to remain proactive. If you feel that putting the time and effort into all the platforms available will be too difficult, it's best to stick to just one or two.
You also need to know who to contact and when. We know when to contact customers as each lender has published their communication timelines – and it isn't the same for every lender, varying between one month before the product maturity date and up to 5 months beforehand. If you have a communication strategy that sticks to 3 months beforehand, then some customers you will retain and some will already have made the decision to switch or even move lenders without your input.
So, know your lender and know when the product maturity letter goes out and be ready to make that call.
When does the lender
contact the customer?
Additional Notes
Accord
90 Days
Apply up to 90 days before maturity – product kicks in day after maturity
Barclays
Generally 3 months in advance
Apply 3 months of current product end date but cannot change until outside ERC period
BM Solutions
1 month before the end of the term to confirm the new SVR payment
Start the process 3 Months early and will waive ERC
Coventry
Approx. 14 weeks before maturity
Request ESIS documentation 4 months in advance, PT takes place on maturity of current product
Halifax
1 month before the end of the term to confirm the new SVR payment
Start the process 3 Months early and will waive ERC
HSBC
90 days prior to end of term
NatWest
110 Days from end date
Apply 110 days prior to end date, completion takes place at end date
Nationwide
Product Maturity' letters are sent 16 weeks before the product ends
A rate switch can be applied for up to five months ahead of the current product end date. The earliest the switch can take place is the first month of the three months ERC free waiver period.
Santander
4 months before maturity
4 months before maturity PT available on broker system (We offer switch early – If rate is lower we will switch straight away, if rate is same / higher it will switch at maturity date )
TMW
Product Maturity' letters are sent 6 weeks before the product ends
Within the last 6 weeks prior of the current product ending
Virgin Money
4 months
It's worth remembering that building these stronger relationships with your clients can pay off in terms of recommendations and creating advocates of your business. The stronger your relationship with the client, the more likely they are to sing your praises to those around them, bringing future business your way. By turning clients into sources of leads for your business, you are building a sustainable future for your business and always remember to reward the loyalty of rate switch customers. People love to feel appreciated and an email or call expressing your thanks will go a long way to encouraging future leads.